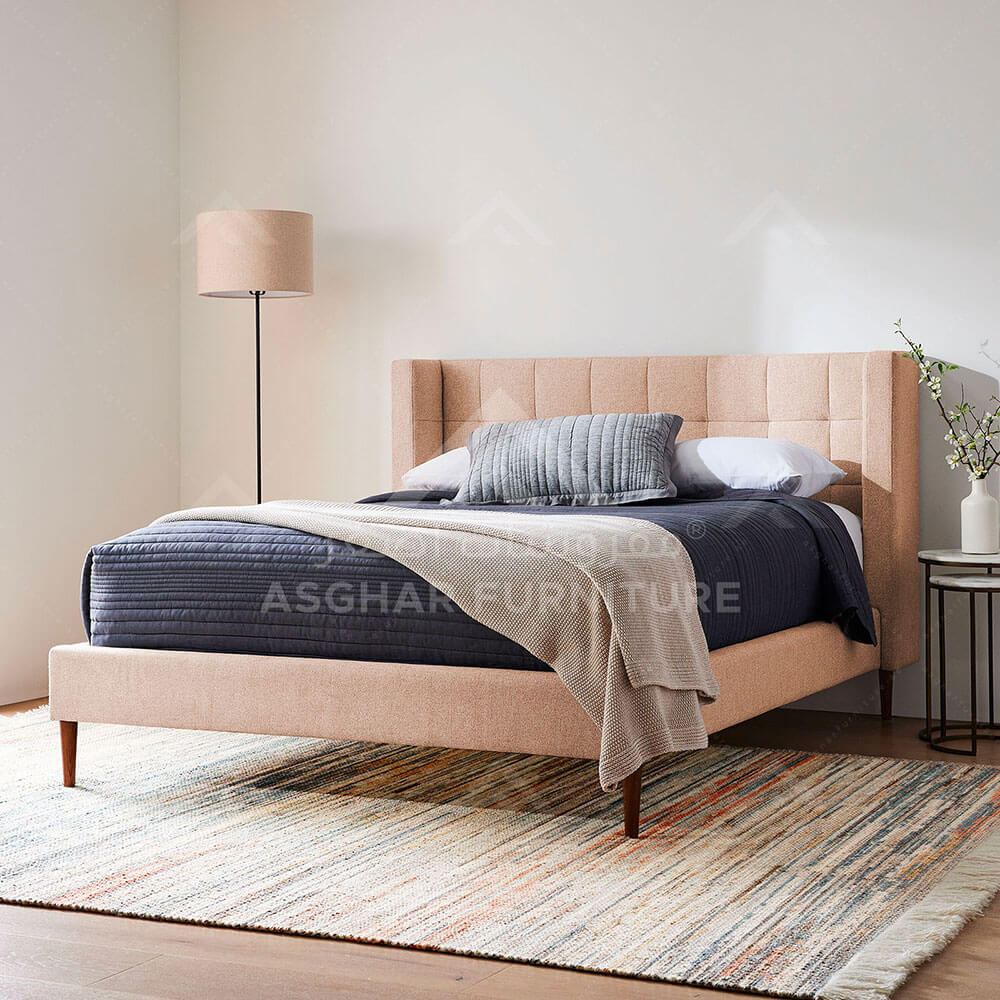 SKU:

AFSS229490
Lottie Upholstered Bed
Starting From AED 1,299.00
Inclusive of VAT
A perfect solution to accommodate low windows, large wall art, or low-profile mattresses, the Lottie upholstered platform bed frame with a short headboard is a streamlined version of our bestselling upholstered foundation. It features the same classic square stitched headboard and comfy foam padding of the original with a low headboard that's optimally suited for any spaces.
Description
Modern contemporary design
Material: Solid wood base, plywood, and MDF frame
Soft linen upholstery
Sizes: Queen, King, Super King
Can be Customize In Any Color/Size
Single – 90 x 200 cm
Twin – 120 x 200 cm
Queen – 160 x 200 cm
King – 180 x 200 cm
Super King – 200 x 200 cm
MATTRESS TECHNICAL SPECIFICATION
Spring Category: Bonnel
Thickness 24cm
Chassis Wire 2.4mm diameter, treated at high pressure automatic transmission, containing 225 numbers of coils.
Connection wire 1.3mm diameter, spiral American standard, UAE Origin.
25mm Rebonded Foam on both sides, A Grade Standard, imported from Oman, density 90kg/m³.
4cm High Density Super Soft 20kg/m³ Foam, imported from Oman.
As Additional Support, 5cm Border of High Density Hard Foam of 20kg/m³ on all 4 sides.
Knitted Fabric of American Standard of High GSM.
Border Tape, standard size high quality 30mm.
There are no reviews yet.